Dirt & Grime? Let's give your property that extra Power Wash Shine!
Your Professional Residential & Commercial Power Washing Crew – Ready To Help You!
Remember that beautiful sparkling new look your home or business once had? Sparkling clean driveway, shiny new walls. Don't let the dirt and grime stick. Our professional power-washing services will make your place shine in no time! Our Crew use only the best pressure washing equipment and techniques when it comes to restoring your home or business to its former glory. The best part? Our fast and affordable services will get the job done right on any site!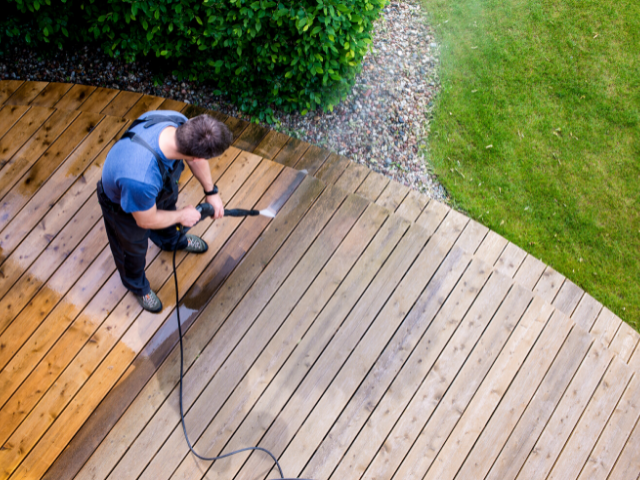 Our highly trained and qualified Crew offers professional Power Washing services for residential, commercial and strata properties across beautiful British Columbia.
Power Washing Services Include
The Dude Crew offer professional power washing services for a wide variety of surfaces and materials to meet all your home & business needs, including:
Post-construction Clean-up
Commercial Pressure Washing
Concrete & Brick cleaning
We Provide Professional Power Washing Services In These Areas
Power Washing Services across the Lower Mainland, British Columbia.
Power Washing Services across the Sea to Sky Corridor, British Columbia.
Power Washing Services across the Okanagan, British Columbia.
Contact The Dude Crew, Your Power Washing
Experts In BC, Canada – Clean Space, Happy Place!
It's no secret that algae, moss, sand and salt can damage wood, paving, concrete, siding and blacktop over time. That's why it's essential to hire professionals to remove the dirt and wash away the grime, prolonging the surfaces of your building and keeping them in tip-top shape. Our team of experts uses only the best power washing technology to get incredible results every time.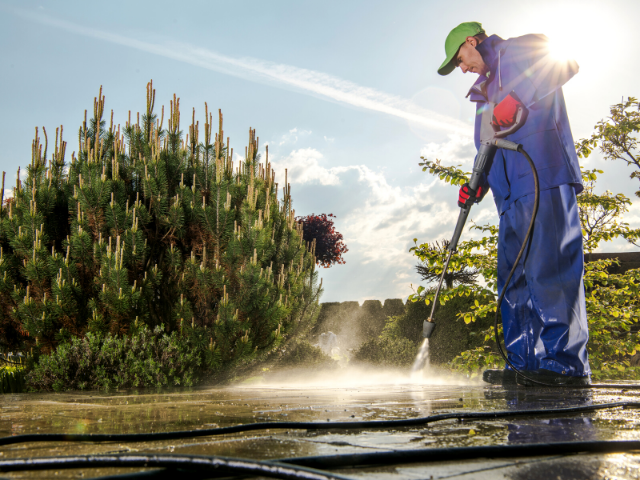 Why Hire A Professional Power Washing Company?
Your home or business may be your most valuable investment. That is why hiring only the best pressure washing experts is key to maintaining your property. Our Crew will handle your home and business with care, using only the best equipment and power washing techniques to ensure a thorough clean every time.
Cleaning up and improving exterior surfaces from walls to fences.
Making your home or business exterior cleaner and more sanitary.
Removing that unwanted plant growth and mould.
Eliminating stubborn stains on driveways and walkways.
Preparing areas for a fresh coat of painting or staining.
We know you're busy, and we're here to help keep your free time free, so you'll find our Crew are in and out as quickly as possible. They will carefully move and replace any furniture or belongings as needed to ensure thorough power washing in just one visit – The best part? We'll get the job done without you even needing to be there.
Not all surfaces should be power washed in the same way. Too much pressure can strip or damage some surface types, and too little – well then, they are just wasting valuable time! You can count on our team of experts to know the correct chemicals and type of equipment needed on any surface of your property.
We've got the Power to make your place shine in no time!
Happy Customers, Great Reviews
"Amazing team to work with, thank you for being so thorough."
"Fast and reliable. Thank you for doing such a great job, I will be sure to call you again. Great Service!"
Get A Free Quote
Save your time and money – Have our team come to you. We have the most affordable prices in town – Find out for yourself!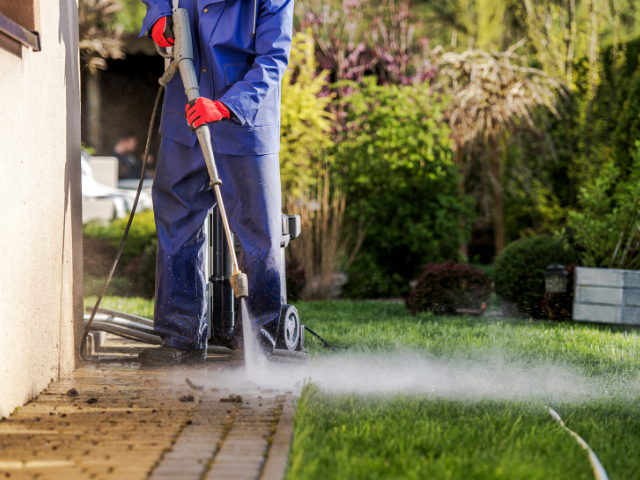 Call us today or submit an online request for a free quote for power washing services in beautiful British Columbia.
Full-Service Power Washing Company
Satisfaction Guaranteed