window cleaning Specialist
Dirty Windows? Let us Clear Your View!
Your Full-Service Residential & Commercial Window Cleaning Crew – Ready To Help You! – BC's Top Window Cleaning Company.
There's nothing quite like a clear view through a sparkling clean window! For the Dude Crew, making your home and business smile again is always our No.1 goal. We're here to make interior and exterior window cleaning a whole lot easier. British Columbia residents can count on us for excellent results when it comes to window cleaning – Trust only the experienced technicians at the Dude Crew.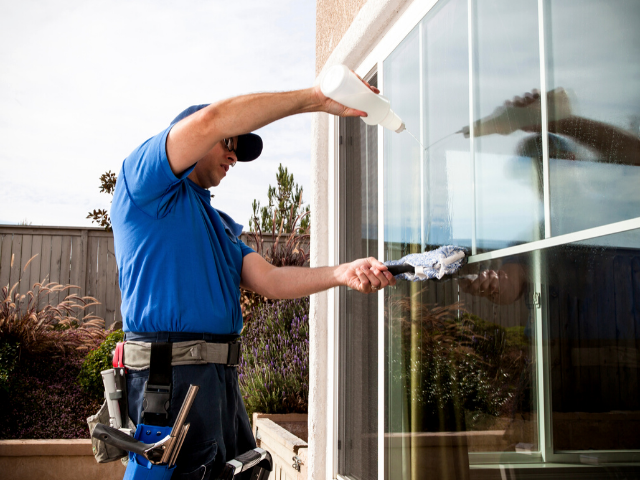 Our highly trained and qualified Crew offers professional window cleaning services for residential, commercial and strata.
Window Cleaning Services Include
The Dude Crew offers interior and exterior window cleaning across British Columbia; this includes nearly all types of windows on all floors of your home or business.
We Provide Professional Window Cleaning Services In These Areas
Window Cleaning Services across the Lower Mainland, British Columbia.
Window Cleaning Services across the Sea to Sky Corridor, British Columbia.
Window Cleaning Services across the Okanagan, British Columbia.
Contact The Dude Crew, Your
Window Cleaning

Experts In BC, Canada.
In British Columbia, window cleaning becomes a must throughout the fall and spring months as the harsh weather creates water spots, leaving a thin layer of dirt – And dirty windows aren't going to make anyone happy. We have the solution; let's talk about our Crew's easy-cleaning and stress-free services designed especially for you.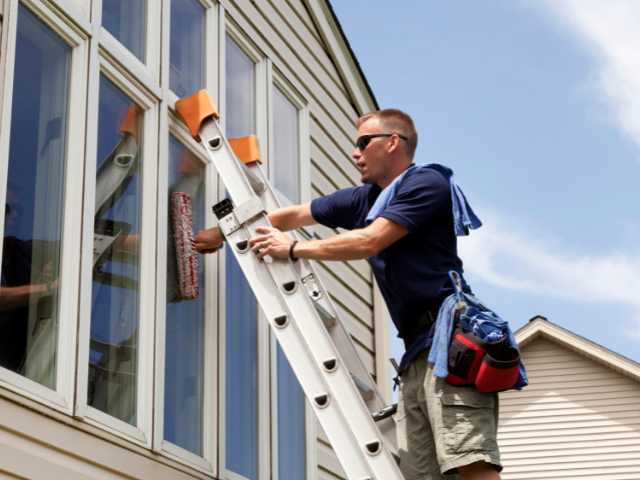 Why Hire A Professional Window Cleaning Company?
We aim for perfection no matter how big or small the job; that's why you'll find our Crew washing every window by hand. We use top-quality hand-held applicators, and squeegee's to remove all excess dirt from your window panes, and with our powerful pressure washer, our Crew can clean those pesky, hard-to-reach areas.
We know you're busy, and we're here to help keep your free time free, so you'll find our Crew are in and out as quickly as possible. There's no need for you even to be at home or in the office – Just be sure not to forget to close all the windows before you go!
To extend the lifespan of your windows and prevent damage, window manufacturers recommend cleaning your windows twice a year. It's essential to make sure your windows are cleaned by someone who knows what they're doing – Hire the professionals!
We'll shine each one of your windows to ensure a sparkling view from every room.
Happy Customers, Great Reviews
"Amazing team to work with, thank you for being so thorough."
"Fast and reliable. Thank you for doing such a great job, I will be sure to call you again. Great Service!"
Get A Free Quote
Save your time and money – Have our team come to you. We have the most affordable prices in town – Find out for yourself!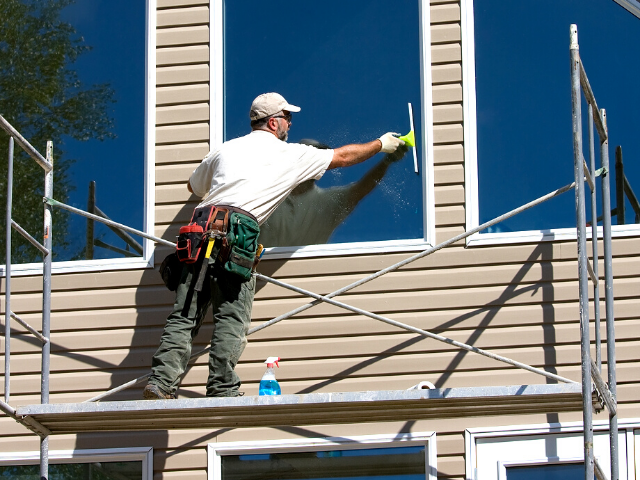 Call us today or submit an online request for a free quote for window cleaning services in British Columbia.
Full-Service Window Cleaning Company
Satisfaction Guaranteed